Doing good goes beyond creating products that help our customers live better lives. It goes beyond commitments of sustainability and transparency. In fact, it goes beyond Element Apothec altogether. Which is why we have chosen to empower and equip others with the things they need to do good beyond what we can do ourselves. To achieve this, Element Apothec has pledged to donate a minimum of 1% of our annual revenue to a carefully selected group of non-profit partners.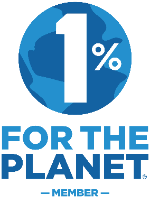 ONE PERCENT FOR THE PLANET
1% for the Planet is a leading global nonprofit, building a movement of businesses and individuals delivering philanthropic support to environmental organizations working on the front lines for our planet. Donors who give directly to 1% for the Planet invest in our capacity to build a larger ecosystem of activism and support that engages more people in our shared mission.
Cannabis Impact Fund's pillars are racial justice, environmental sustainability and community engagement. This Impact Fund allows us to focus the next 12 months solely on racial justice efforts within and outside of cannabis, a privilege and opportunity we are excited to grow in partnership with our Founding Members, Pledge Partners and community donors.
VETERANS CANNABIS COALITION
The Veterans Cannabis Coalition, in partnership with Kannabis Works, a licensed dispensary in Santa Ana, CA, launched the first site of the Veterans Compassion Network on March 1, 2020. Since then, the program has disbursed tens of thousands of dollars of donated medicinal cannabis products to registered veteran medical patients.
"TO DO GOOD, YOU ACTUALLY HAVE TO DO SOMETHING."
YVON CHOUINARD, Co-founder of 1% for the Planet