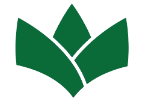 Become an ELĒMENT APOTHĒC Brand Ambassador today and help spread the good while supporting CannaClub!
"Earn and Learn" with ELĒMENT APOTHĒC + CannaClub
ELĒMENT APOTHĒC is a new, 100% clean and ethical CBD brand redefining the body care and wellness industry. Our mission is to enrich customers lives through wellness and body care products that combine science with the healing power of nature. Dedicated to transparency, accountability, and safety, all Elēment Apothēc products are responsibly and ethically sourced using only essential, all-natural ingredients and hemp-derived, phytocannabinoids. And all of our innovative and highly effective formulations have complete oversight from medical and scientific professionals.
When you join the ELĒMENT APOTHĒC Brand Ambassador program through CannaClub, you're joining a community of like-minded individuals who care about themselves, their friends and family, and the world they live in. You're letting people know that they deserve better not only from the products they buy but from the companies they buy from. It says to the world you're passionate about making a difference and spreading the good. And, on top of all of that, you''ll have access to some amazing perks and educational opportunities. Plus, you'll earn a commission from every sale you drive to our store. On top of that, CannaClub will also earn a commission on your sales. A huge win-win for you and CannaClub! Join today and start spreading the good!
---
When you share your personal shopping link with friends and followers you'll earn a commission on every sale. Starting at 10%, your commission amount increases as your sales increase, up to 20%. Plus, if someone you refer to the Brand Ambassador Program signs up as an ambassador as well, you'll receive a commission on any sale from them too, up to 8 levels deep!
---
As an additional bonus, CannaClub will receive a small commission from each sale you generate, allowing this amazing organizations to continue their outstanding work. An incredible opportunity to support this great organization!
Exclusive Education Access
---
We want our brand ambassadors to not only love our products but also be educated about their uses and benefits. That is why all Brand Ambassadors will soon be able to enroll in our new interactive educational platform where you will learn everything you've every wanted to know about CBD, minor cannabinoids, other plant-based remedies, and more!
We'll also have regular webinars, Q&A sessions, and other educational resources to keep you up to date.
---
As a brand ambassador you'll have access to some incredible perks including free products, exclusive discounts and promotions, access to our members-only Facebook Group, opportunities to be featured on our social media, and so much more!
---
We are building a a community and want you to be a part of it. Learn together, grow together, thrive together.
Join the Movement of Better. Better for you, better for those you know, and better for the planet. 
---
If you're ready to join our Brand Ambassador Program to help spread the good and support CannaCLub and CREA, simply click the link below to sign up. We're so excited for you to become part of the ELĒMENT APOTHEC community!
Join today and help spread the good